Primal Spirit - Elk Jackal Skin
This mount skin was a lot of fun to work on. I was provided a variety of loose concept ideas for direction and had fun expanding on that for his final design. I was responsible for sculpting, game model, textures.
In game effects done by Artem Sorokin!
To tackle the modeling on this project I had fun making custom curve brushes for parts of the antlers. I also made use of array mesh for generating flower details as well as developing brushes themselves.
Like all of our mount skins, this skin is 100% dyeable in game with four different color slot options for players to customize their look. In this case the separate dyeable areas are: 1) body 2) antlers 3) accessories and saddle 3) eye, effects and flowers.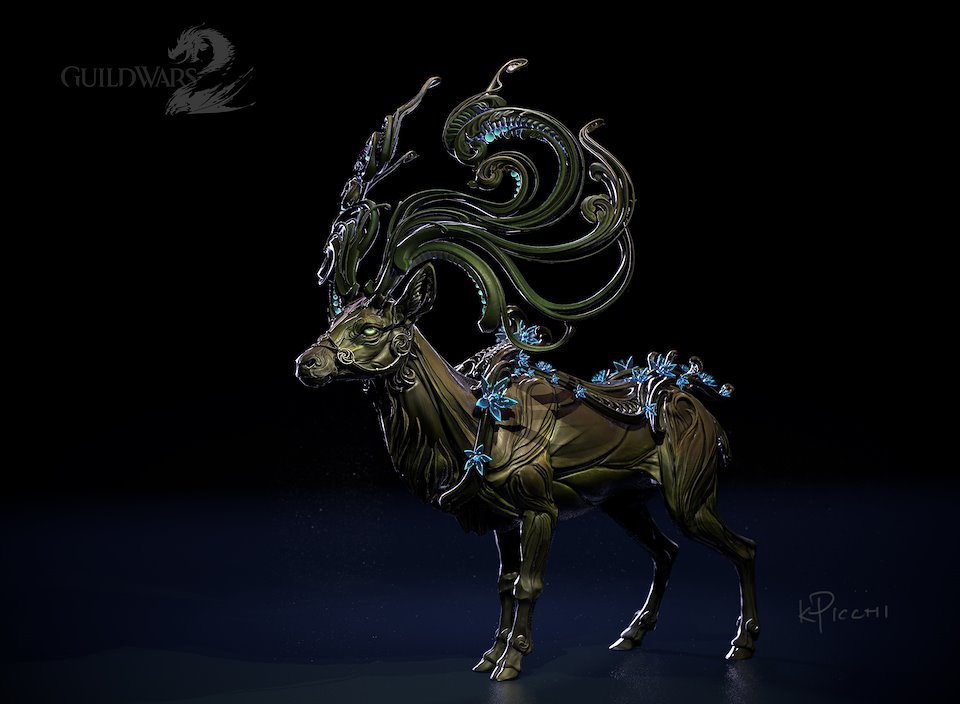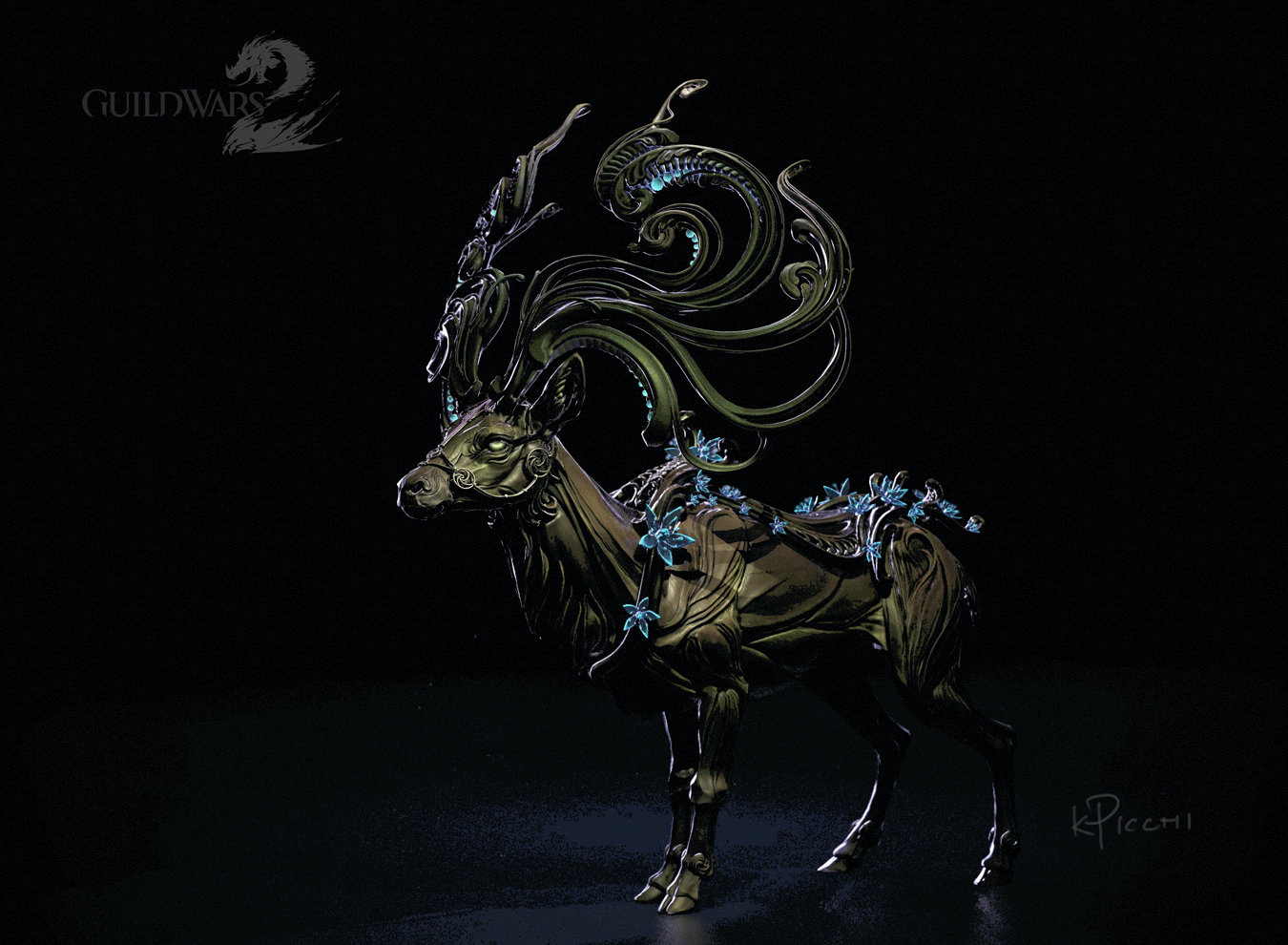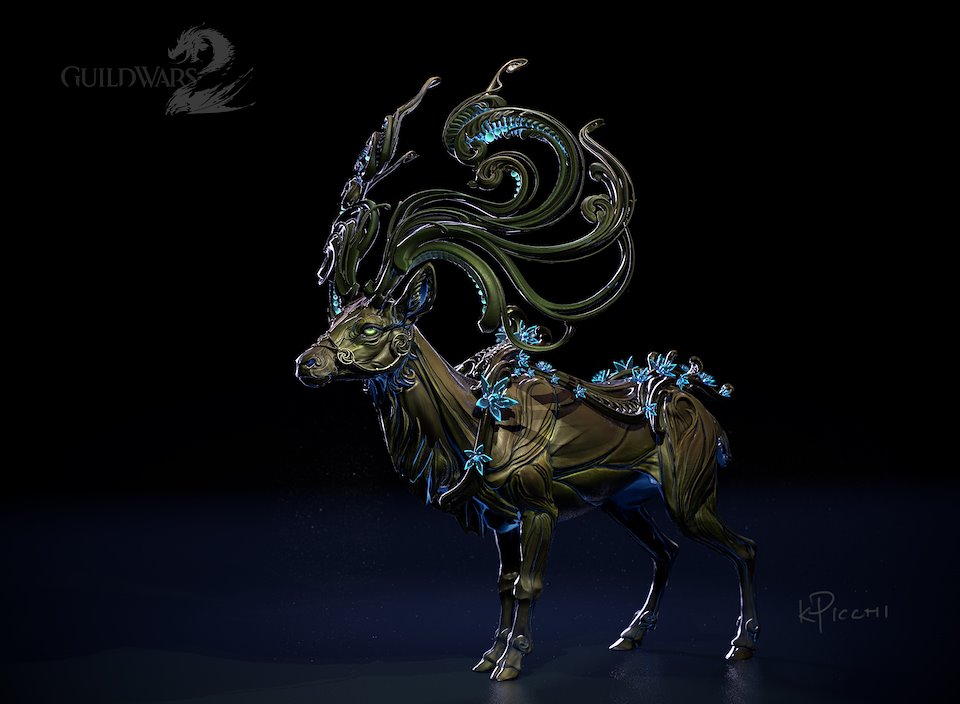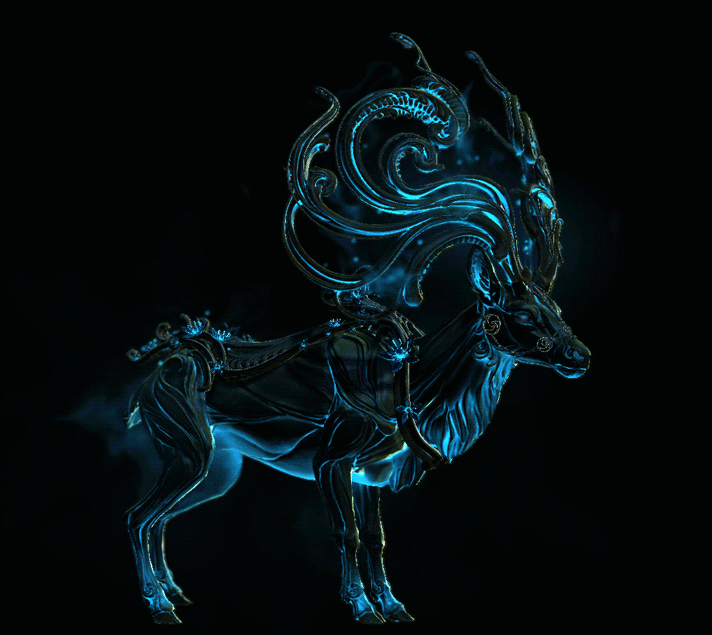 In game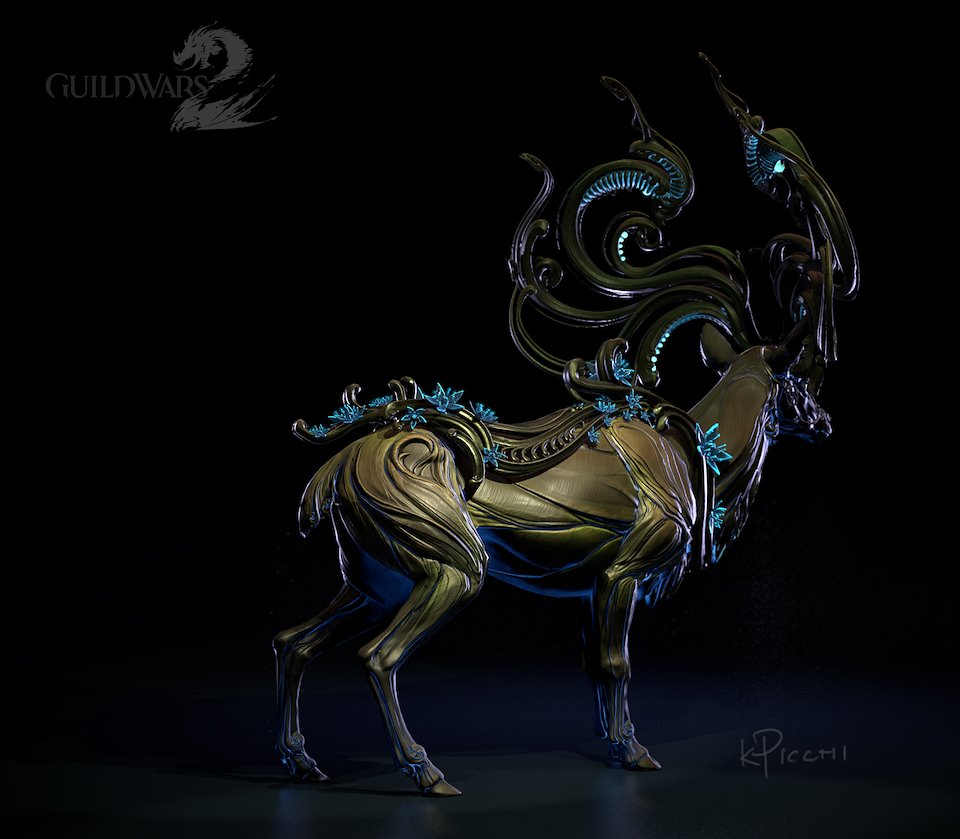 Thanks for stopping by!