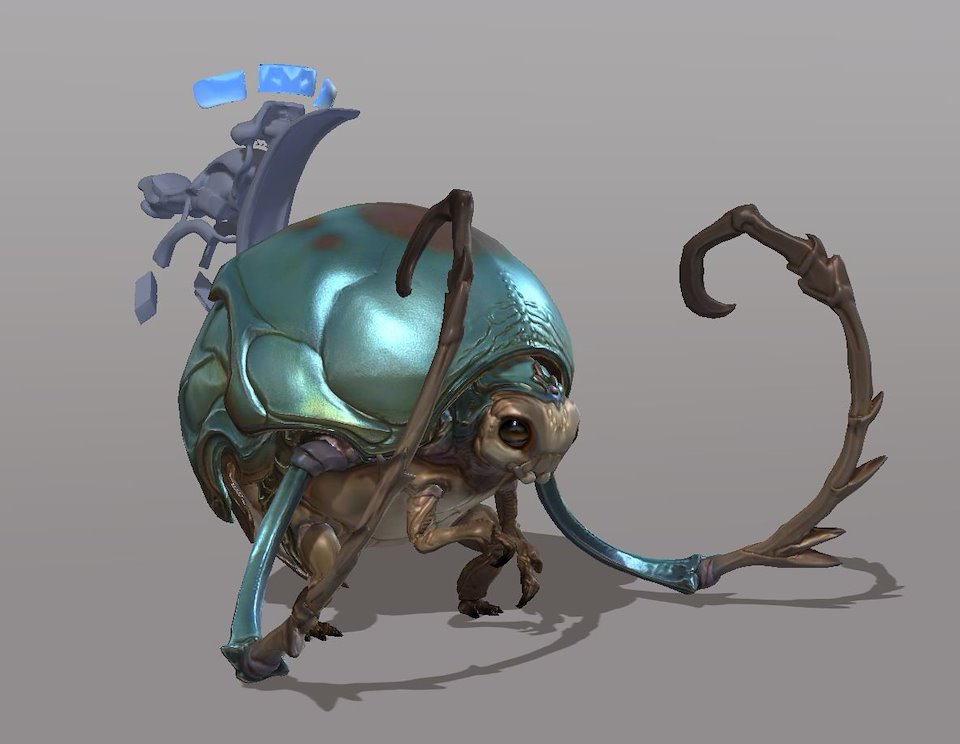 In game engine. Final beetle design, geometry and texture work I did. I was going for an iridescent beetle shell kind of feel. Stand – in WIP bike from one of my earlier bike designs.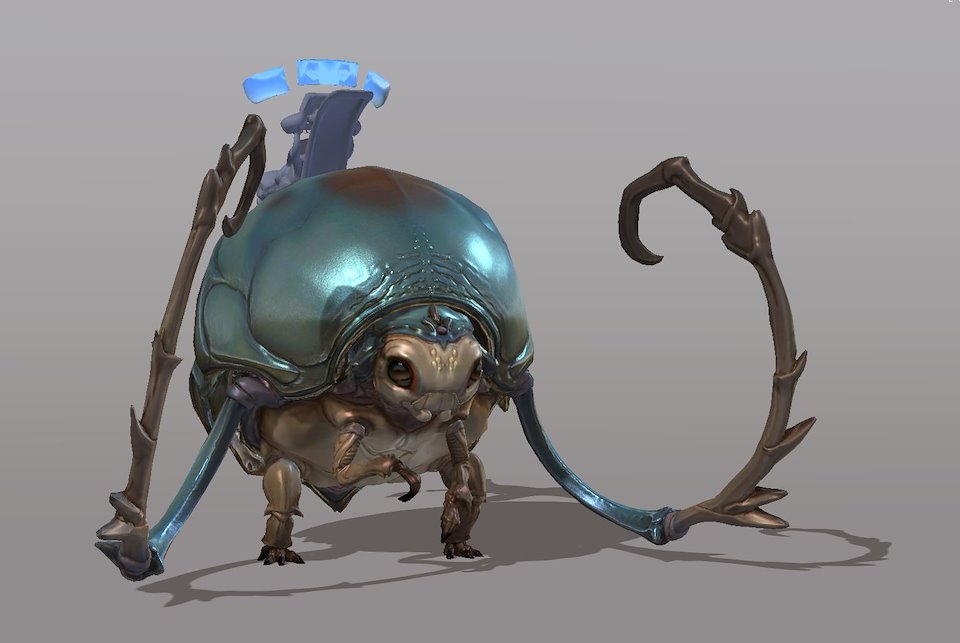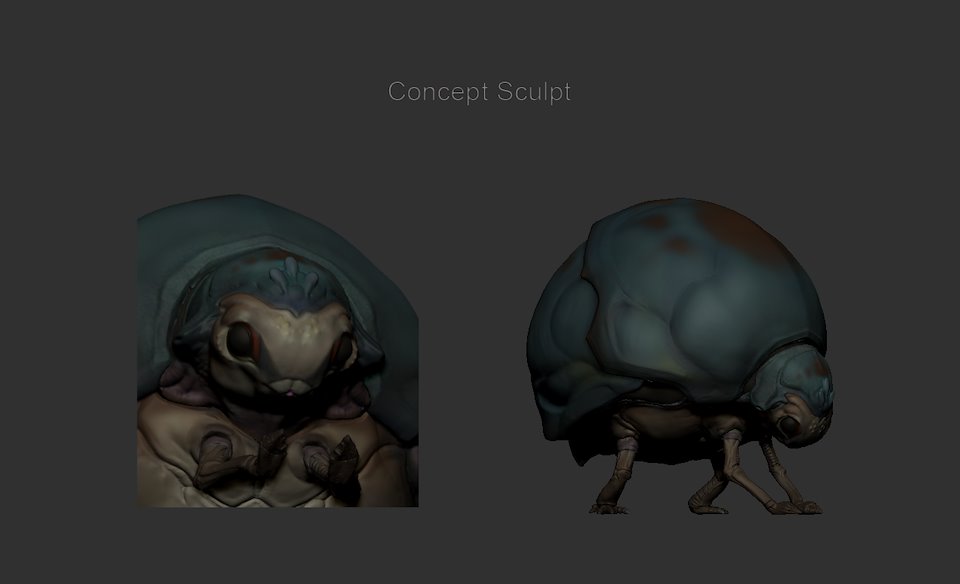 Original concept sculpt I was given. Made by James Van Den Bogart.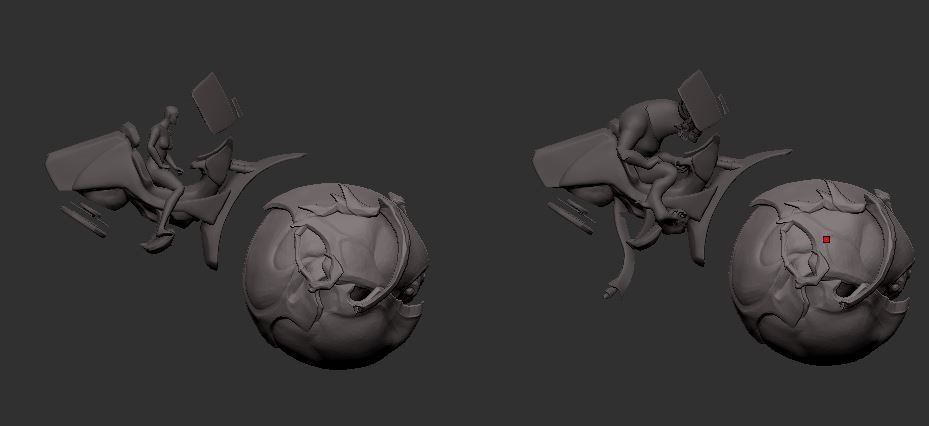 The saddle had to be designed in a way that would work for all the in game player races. That includes quite a range!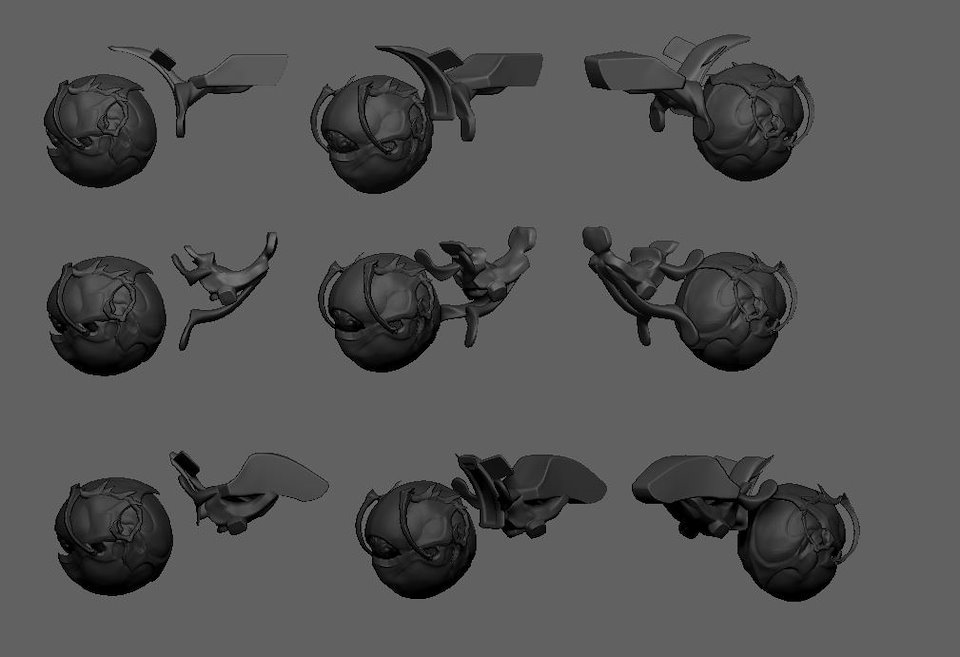 Early bike primary shape sketches.