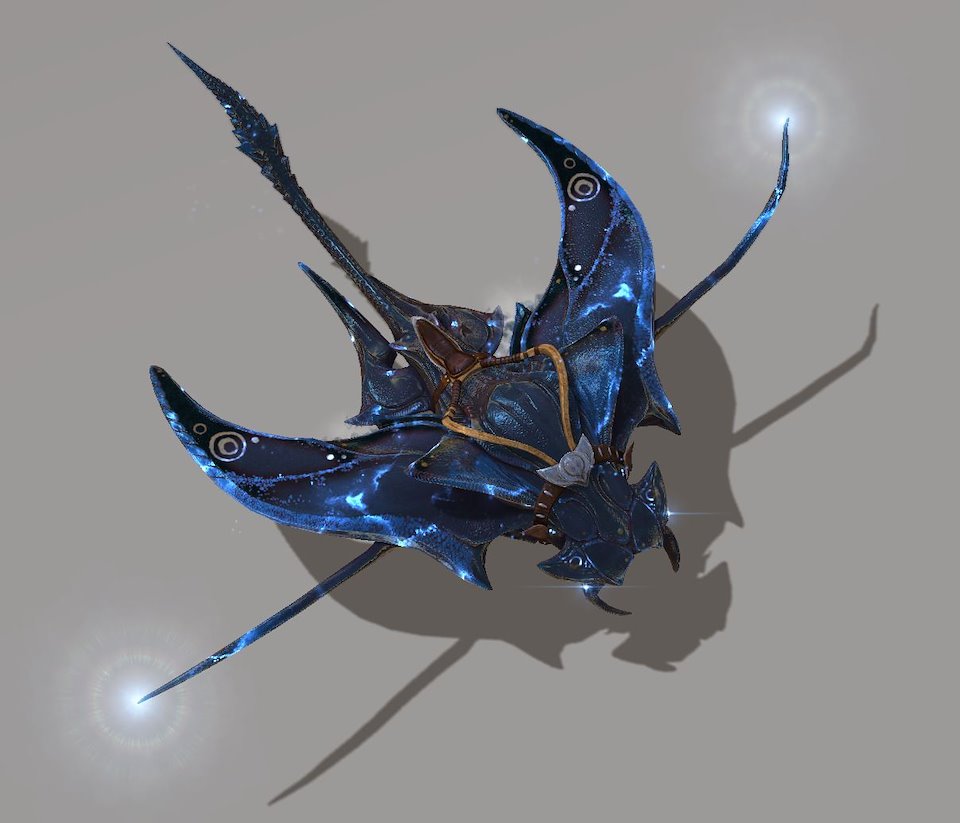 Bioluminescent Manta
Idea based off cool sea creatures! 100% dyeable in game. Idea, concept, and texture work by me. Fantastic effects by Nick Ajer https://nicholas-ajer.squarespace.com/, original Manta mount done by Kate Pfeilschiefter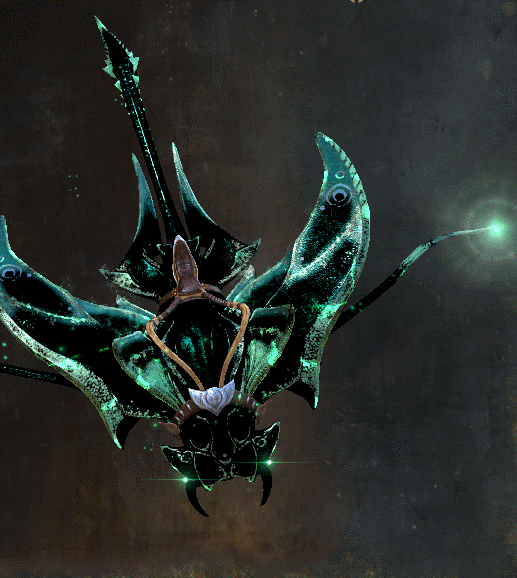 In game with different dyes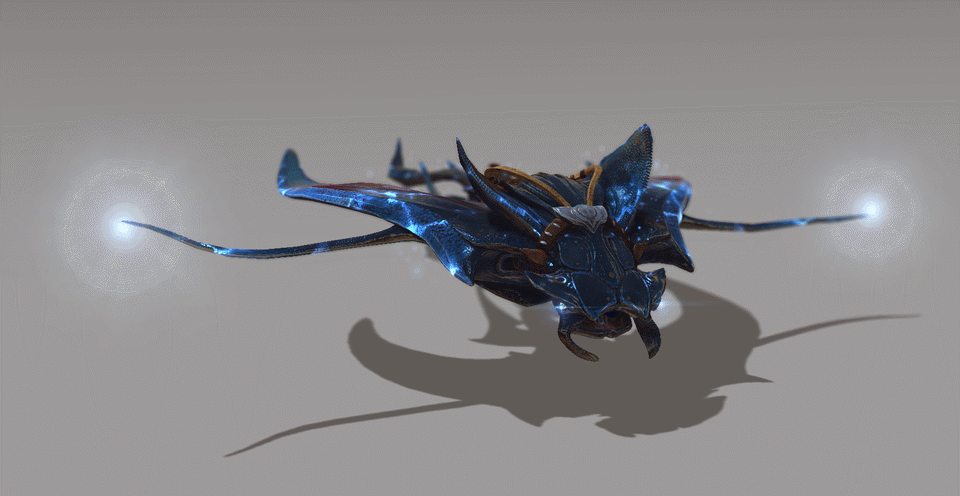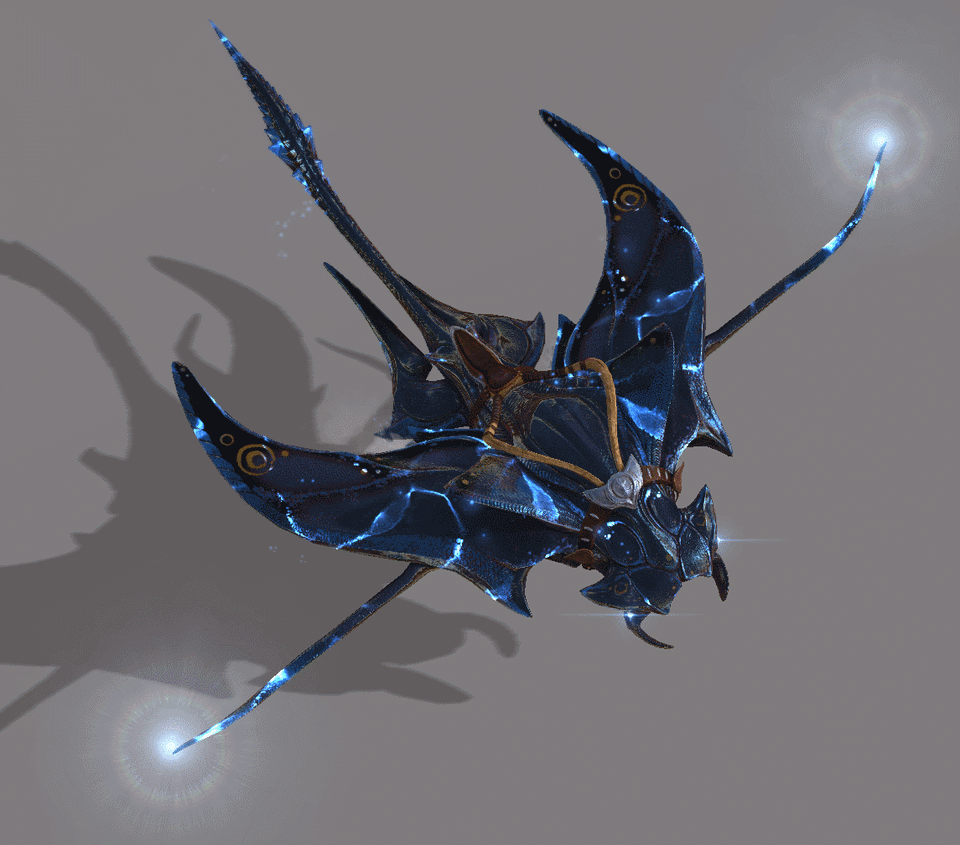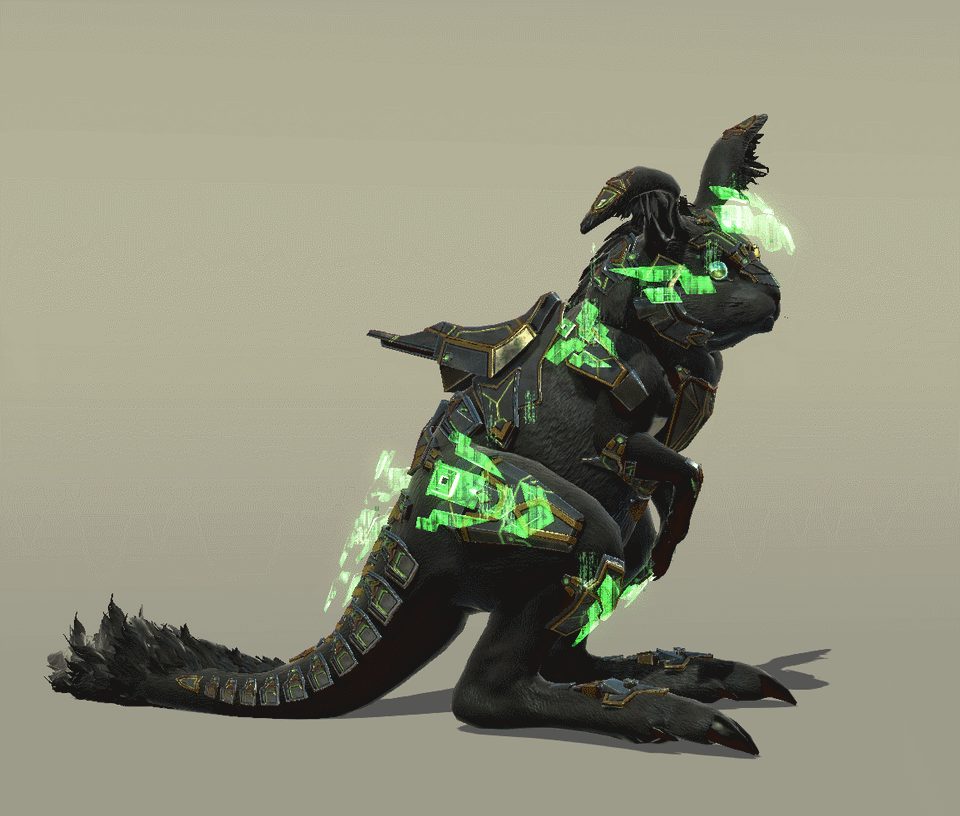 This guy was part of a pack of where all mounts had the same theme which was based on a previously released player outfit. I ended up doing both the Springer as well as the Jackal. This pack was a real team effort – each artist was responsible for the end look of the mount they were assigned with but there was a large portion of shared modular pieces between mounts for efficiency. I was responsible for a large portion of the high poly assets with the help of Nestor Villegas, Samantha Rogers worked on the shared low polys and materials, and the effects were done by Vincent Balmori.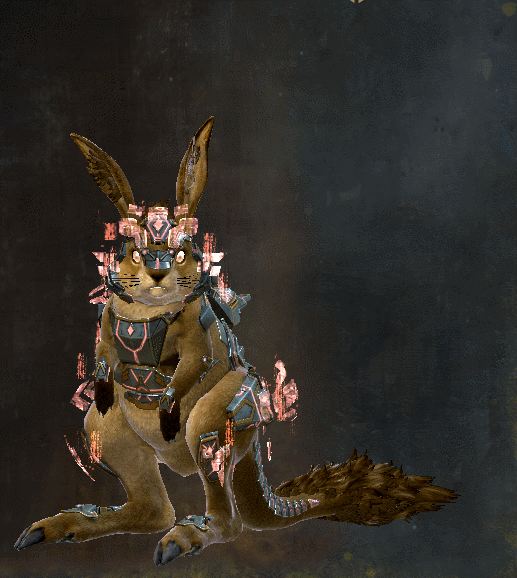 Dyes in dye panel in game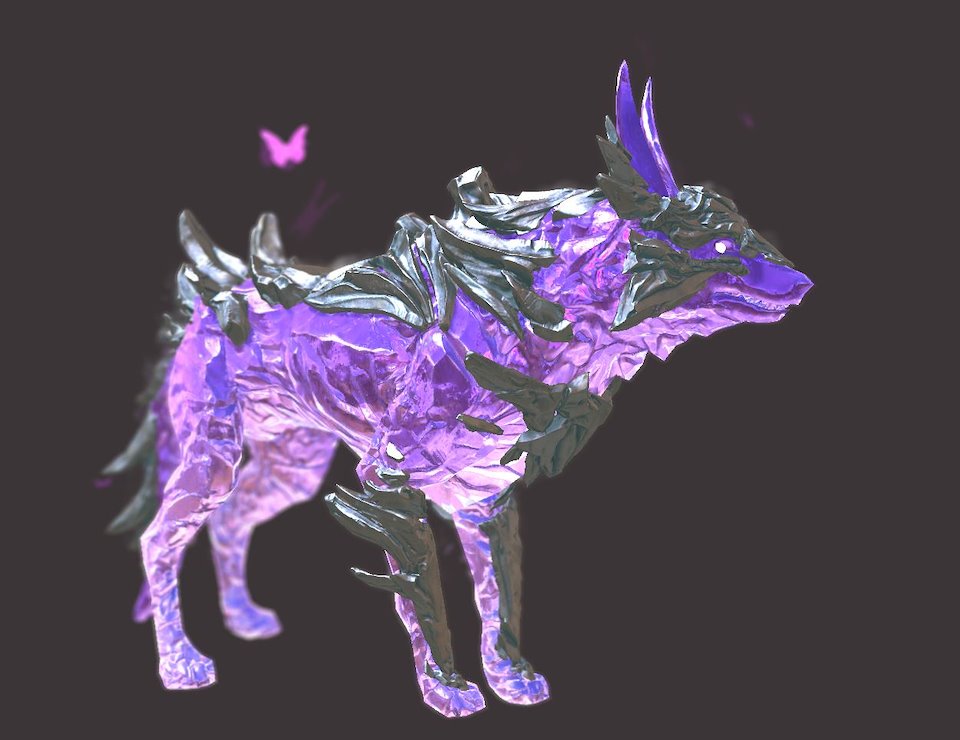 Mesmer Jackal
Jackal themed like the Mesmer class from GW2. Original idea, model, textures and interior butterflies by me. Concept work by the fantastic Carlyn Lim!
I really enjoyed working on the material development for both the crystal part of his body and his rocks. It was a fun challenge to get the feeling of luminosity and transparency coming across on the body on a material that for technical reasons cannot be truly transparent or emissive. The rocks were also fun to work with. I had fun figuring out how to give a metallic rock/meteorite kind of feel that would hold up even when dyed a range of colors. I enjoyed working closely with tech art to get a new material that would have the control we would need for this project and could also be used for a range of assets in the future.
Fantastic exterior butterfly effects by Vincent Balmori. Check out his work at http://balmoriart.com
Conductive (Rock) material created by Katelyn Malmsten! https://www.linkedin.com/in/kmalmsten/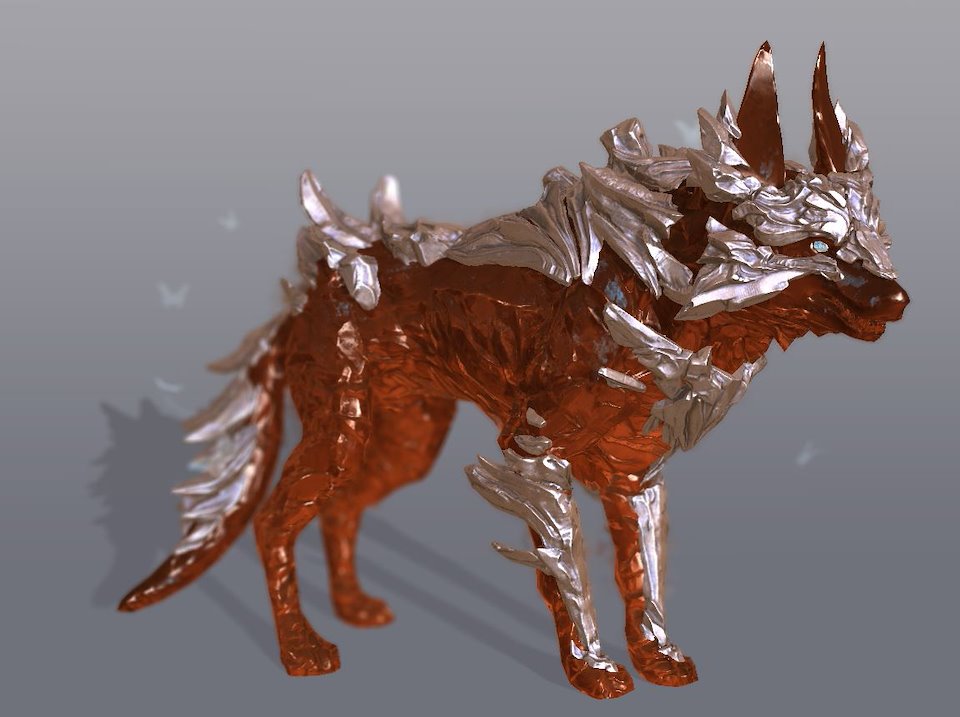 Built to be fully dyeable so that players can dye their mount any color scheme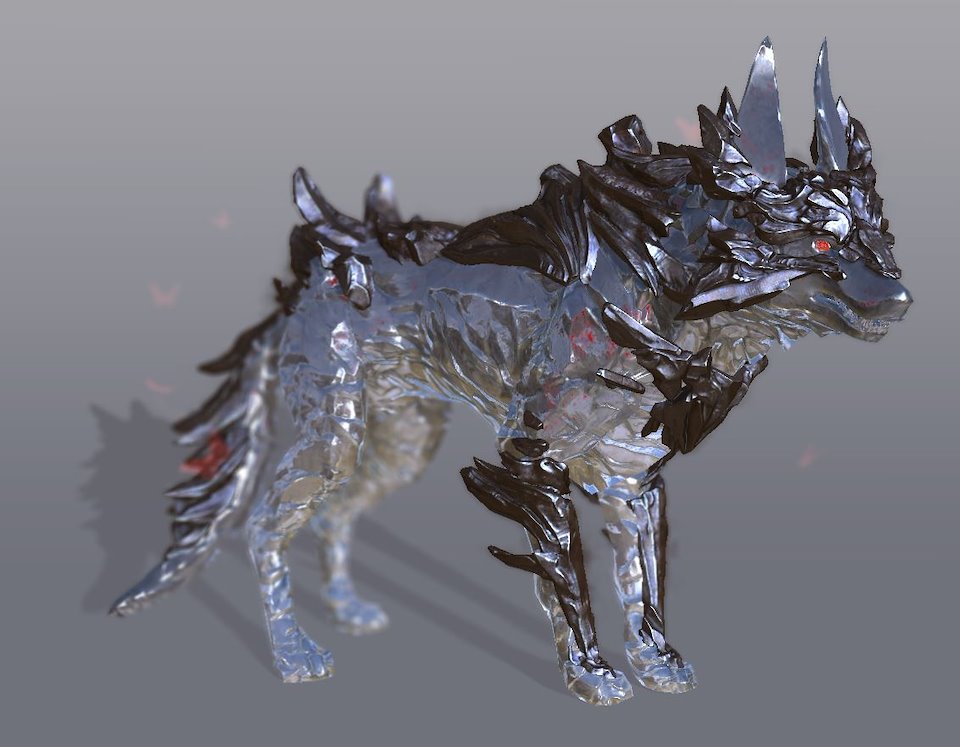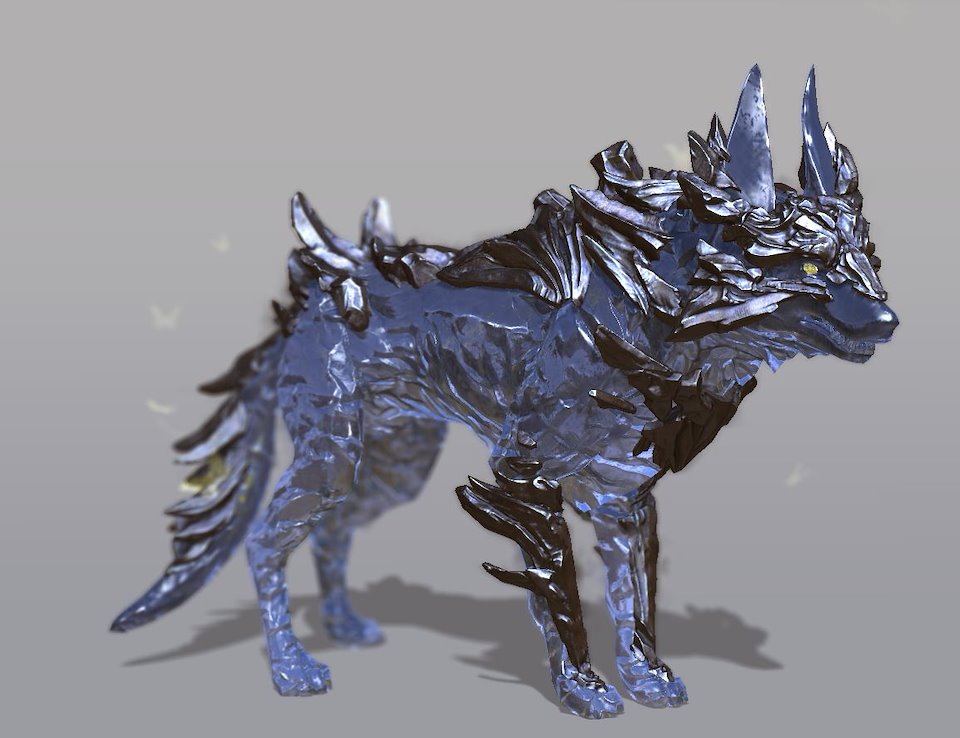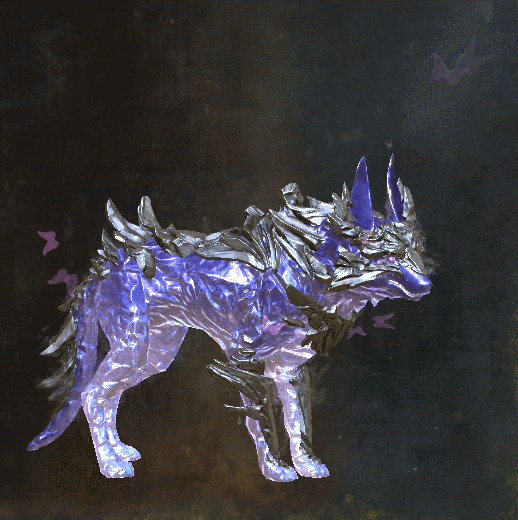 In game – some dye examples